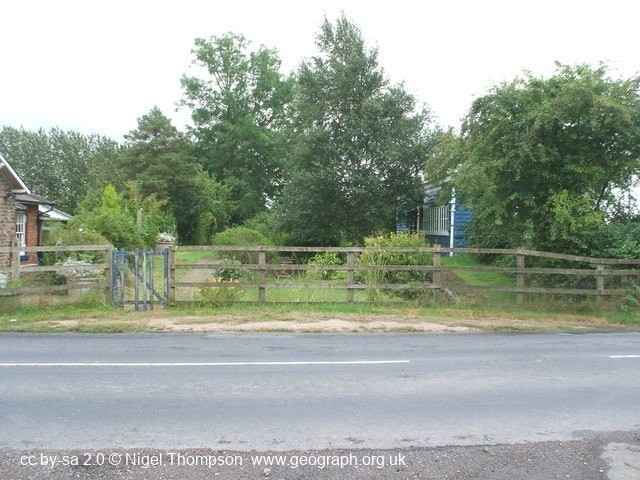 Description and History of Site:-
Long way from either Pickering or Malton. Andrews' arched chimney stack. Wooden shelter on south platform. Station; single storey brown brick with red brick lintels and slate roof. Built by the North Eastern Railway, architect G T Andrews, on Pickering - Malton line. Opened 1845, closed 1964.
Further Reading and References:-YAHS - Hatcher Card Index. Research funded by the Yorkshire Arts Association 1972.
Hatcher, J. The industrial architecture of Yorkshire. Phillimore, 1985.
Help us improve this entry
The compilers welcome corrections or additional information on all sites.
Any information provided will be verified before appearing on the web site.
Email comments
Key Words :- railway stationViewing the Site :- No public access, now private house, can be viewed from public roadLinked Sites :-Address :- Thornton Lane, Marishes, Pickering, North Yorkshire, YO17 6UH
Grid Ref :- SE 82094 79338
Co-ordinates :- Lat 54.203227 , Long -0.742970
Local Authority :- Ryedale District Council
Pre 1974 County :- Yorkshire - North Riding
Site Status :- Site extant - Protected status unknown
Site Condition :- Site refurbished to residential housing
Site Dates :- 1845 - 1964
Contributor :- Daniel Balmforth - 19 May 2015

Copyright :- cc-by-nc-sa&nbsp4.0 © Daniel Balmforth