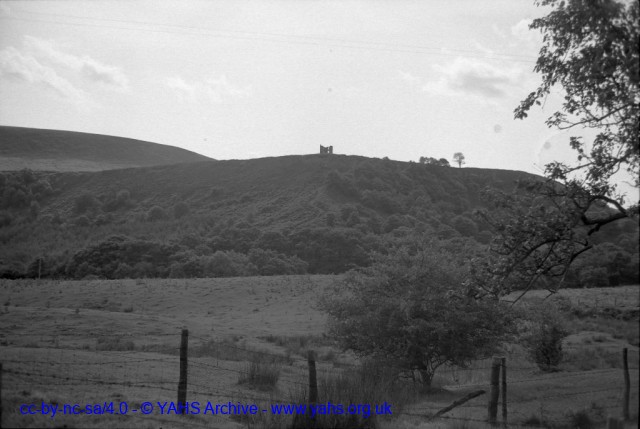 Description and History of Site:-
Built by Rev. Robert Skelton in c1830. Was a castellated tower now a ruin. Two-storey tower built c1830 as a shooting lodge by Rev Robert Skelton, rector of Levisham.
Further Reading and References:-YAHS - Hatcher Card Index. Research funded by the Yorkshire Arts Association 1972.
Hatcher, J. The industrial architecture of Yorkshire. Phillimore, 1985.
http://www.yorkshireguides.com/skelton_tower.html
Help us improve this entry
The compilers welcome corrections or additional information on all sites.
Any information provided will be verified before appearing on the web site.
Email comments
Key Words :- tower folly shooting lodgeLinked Sites :-Address :- Corn Hill Point, Newton Dale, Pickering, North Yorkshire, YO18 8HU
Grid Ref :- SE 82009 92868
Co-ordinates :- Lat 54.324808 , Long -0.740572
Local Authority :- Ryedale District Council
Pre 1974 County :- Yorkshire - North Riding
Site Status :- Listed - Grade II
Historic England List No - 1206299,
Site Condition :- Site conserved and open to the public
Site Dates :- c1830 -
Contributor :- Daniel Balmforth - 19 May 2015

Copyright :- cc-by-nc-sa&nbsp4.0 © Daniel Balmforth