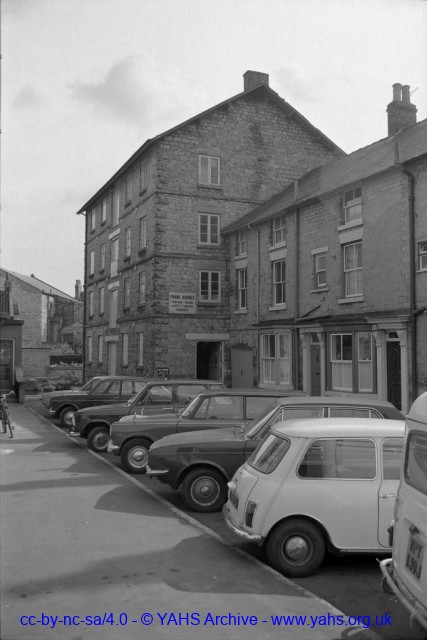 Description and History of Site:-
Hatcher noted:- Fairly late four storey largish stone mill. Symmetrical façade with large sash windows. Façade pattern: two windows loading bay two windows. Ashlar strings between storeys. Described in the original list entry summary (1975) as a warehouse. Converted to flats 1985.
Further Reading and References:-YAHS - Hatcher Card Index. Research funded by the Yorkshire Arts Association 1972.
Hatcher, J. The Industrial Architecture of Yorkshire. Phillimore,1985.
Scarborough & District Archaeological Society - Industrial Archaeology - Area 1 1974.
Help us improve this entry
The compilers welcome corrections or additional information on all sites.
Any information provided will be verified before appearing on the web site.
Email comments
Key Words :- warehouse millViewing the Site :- Private housing, visible from roadLinked Sites :-Address :- Bridge Street, Pickering, North Yorkshire, YO18 7BB
Grid Ref :- SE 79607 84092
Co-ordinates :- Lat 54.246335 , Long -0.779828
Local Authority :- Ryedale District Council
Pre 1974 County :- Yorkshire - North Riding
Site Status :- Listed - Grade II
Historic England List No - 1241684,
Site Condition :- Site refurbished to residential housing
Contributor :- Daniel Balmforth - 19 May 2015

Copyright :- cc-by-nc-sa&nbsp4.0 © Daniel Balmforth