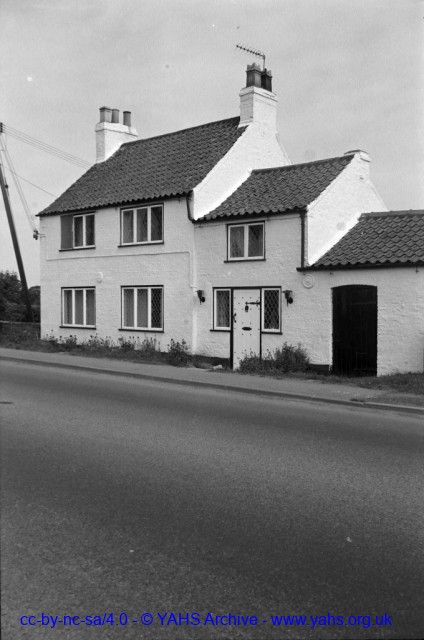 Description and History of Site:-
In the middle of a very straight stretch of the A1079 which is particularly well endowed with milestones Rather sweet white painted brick and pantile. Small 'bar' adjacent to house Operating as an antiques shop in 2017
Further Reading and References:-YAHS - Hatcher Card Index. Research funded by the Yorkshire Arts Association 1972.
Hatcher, J. The industrial architecture of Yorkshire. Phillimore, 1985.
Help us improve this entry
The compilers welcome corrections or additional information on all sites.
Any information provided will be verified before appearing on the web site.
Email comments
Key Words :- turnpike toll barLinked Sites :-Address :- York Road, Barmby Moor, Pocklington, East Yorkshire, YO42 4HS
Grid Ref :- SE 76601 49088
Co-ordinates :- Lat 53.932259 , Long -0.834793
Local Authority :- East Riding of Yorkshire Council
Pre 1974 County :- Yorkshire - East Riding
Site Status :- Site extant - Protected status unknown
Site Condition :- Commercial use
Contributor :- Daniel Balmforth - 15 May 2015

Copyright :- cc-by-nc-sa&nbsp4.0 © Daniel Balmforth