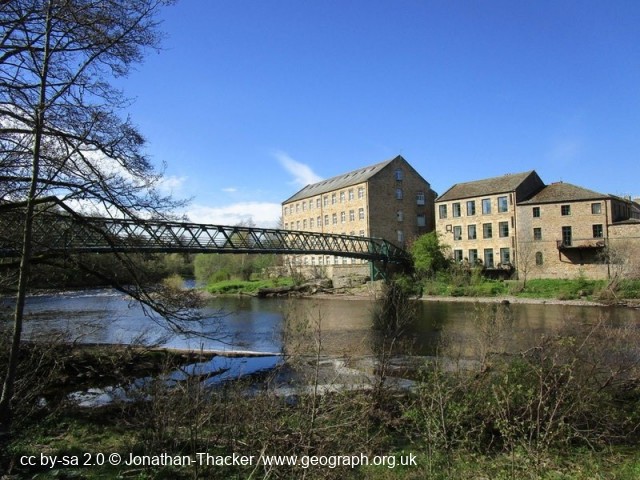 Description and History of Site:-
The stepping stones between Startforth and Barnard Castle were replaced in 1871 by a three span bridge with wrought iron lattice girders resting on masonry piers. This was washed away by the flood of 9 March 1881. Wilson Brothers of Darlington built a new bridge in 1882. It is a graceful lattice girder bridge with a centre span of 51.8m over the river and two short spans of 9.5m extending to the banks.
Further Reading and References:-Morris C.H. 2000. Bridges over the Tees. Cleveland Industrial Archaeologist Society. Research Report No 7.
Help us improve this entry
The compilers welcome corrections or additional information on all sites.
Any information provided will be verified before appearing on the web site.
Email comments
Key Words :- river tees footridgeViewing the Site :- ThorngateLinked Sites :-Address :- Startford, Barnard Castle, Durham, DL12 8QB
Grid Ref :- NZ 0490 1597
Co-ordinates :- Lat 54.538974 , Long -1.925781
Local Authority :- Teesdale District Council
Pre 1974 County :- Yorkshire - North Riding
Site Status :- Listed - Grade II
Historic England List No - 1291732,
Site Dates :- 1871 -
Contributor :- Charles Morris - 19 January 2016

Copyright :- cc-by-nc-sa&nbsp4.0 © Charles Morris